The Physical Body in Energy Expression. Your physical body is the key to integrating your spiritual work. It is also the bridge between your soul and your environment. It is meant to go through rich experiences of energy movement. The quality of life you have equals the quality of energy expressed.  We are energetic beings and everything we've created is energy expressed. Did you know each of us run our unique energetics, our essence, through our bodies? The physical body is designed to help us tune into our inner creator senses and use emotional energy as fuel. If you are in pain or stuck, the energy blocks in your body is where we start. If you are ready for the next level, then it is time to generate and boost your energy.
What is your current vibration bringing you? 
Sacred Psychic Surgery is the first step in creating your life as you want it, not how you tolerate it. The first step is to let go of the old, addictive, energy patterns like the drama and mind games that distract you. When this energy is freed up, it is available to be used by your intuition and all your creator senses. This powerful psychic surgery session will connect you to your inner creator who knows how best to design your life to attract the most appropriate soul growth opportunities. 
I am ready! Where do I begin? Watch this video to learn more.
Please Note: I am creating a new life!
Beginning September 1st, 2017, all Sacred Psychic Surgery sessions will be done remotely via Skype or Phone.
We express energy through the body. This is how we create.
Ready to start? Book online below.
Janis Underwood Janis is an ordained minister and the creator of Sacred Psychic Surgery. She specializes in assisting clients with physical and emotional healing that leads to intuitive and energetic living. Her background in engineering has blended nicely with various modalities including meditation, NLP, Reiki, Past Life Regression Therapy, medical hypnosis and spiritual energetics. Her own personal journey out of chronic neck pain to physical and emotional healing led her out of a bright engineering career into a healing and coaching practice in 2010.
As a healer, her role is to be a guide for those who are lost in old mindsets, beliefs and emotional misunderstandings. Janis loves the mind! She is gifted in helping spiritually minded people shift their mindset to a creator's mindset, freeing them from the struggles and pain caused by tolerating a life that is unfulfilling and energetically draining.
Have you heard of focused life force energy (http://www.flfe.net)? Check it out. As a partner, I enjoy introducing this energetic boost to those interested in having access to higher consciousness on a daily basis. I have used FLFE (Focused Life Force Energy) at my office since 2016. Click on the banner below to get your FREE 15 DAY TRIAL!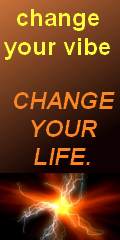 Have questions?  512-507-5956
Walk with me there. 
Yes, there, into the darkness. 
It's okay, it's okay. 
The darkness has gifts to show you.
You have gifts to show yourself. 
Walk with me now to meet your true self. 
We will walk into the energy of you, into Light. 
© 2015-2018 Janis Underwood
---