Hi! Welcome to Real Life Real Changes, your resource for making real.life.change. 
Our Mission
The main mission of RealLifeRealChanges is to reduce suffering. Suffering comes from old thought patterns, energetically patterned physical issues, and perception mismatches, (inner and outer world misalignment).
Suffering is a silent killer. It is introduced into our biological system from external and internal forces. Suffering doesn't know class, gender or race. It keeps people from living and, at its worse, encourages people to die.
Suffering also kills creativity. When we don't have access to our creative nature, we feel disconnected and reactive. The more suffering we experience, the less we know about ourselves and access to our gifts becomes limited.
Over the years, we've coached several hundreds of people out of suffering and into rewarding lives, new lines of work, or other ground-breaking creative efforts. We are glad you are here!
Do you feel stuck? Unable to take ground in your self growth journey?
We can help! 
Download this FREE ebook to help you identify your blocks to success today!
Creating A Place of Empowerment
We are educators and coaches. We live and love what we teach. Our mission: give you easy access to coaching and tools that address real life. Coaching and tools that get you where you want to be.
We call this NLPtech and it can be used to make any change you want in your life. Beyond change, though, and this is the most exciting part, you learn how to become the creator of your life.
We know first hand how challenging change can be, so let us pace you through making changes at a rate you can handle. We strongly believe in limiting the suffering that comes from making significant changes to your neurology. You've suffered enough.
"NLP not only gave me my life back, but it's given me a way to be of service to my family, my relationships and to the world. It can do the same for you." -Janis Underwood
You can find more information about these technologies throughout this site. We also offer workshops and coaching programs with NLP Master Practitioner, John Underwood, for:
ADD/ADHD Focus
Language Learning
We look forward to hearing from you!
Janis Underwood is the primary coach and founder of Real Life Real Changes. Janis holds a BSEE and has worked as a coach both within organizations and her own coaching practice for the past 8 years. She teaches from what she herself has experienced as a conscious creator. This gives her an edge as a coach because what she asks clients to do, she has done. She knows how hard it is to claw your way out of confusion and under-performance issues due to emotional and mental interference.
She has created NLPtech from years of work she's done with clients. Her processes can help anyone who's looking to release pain and create a new life, both creatively and professionally.
Her background in electrical engineering has blended nicely with various modalities including meditation, NLP, Reiki, Clean Language and Symbolic Modeling, medical hypnosis, and shamanic studies. Her own personal journey out of chronic neck pain into physical, emotional and spiritual healing led her out of a bright engineering career into a part time business coaching practice in 2010 and a full time healing and coaching practice in 2013.
I believe in holistic approaches. Have you heard of focused life force energy (http://www.flfe.net)? Check it out. As a partner, I enjoy introducing this energetic boost to those interested in having access to higher consciousness on a daily basis. I have used FLFE (Focused Life Force Energy) at my office since 2016. Click on the banner below to get your FREE 15 DAY TRIAL!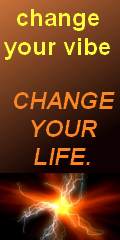 Have questions?  512-507-5956
Walk with me there. 
Yes, there, into the unseen world within. 
It's okay, it's okay. 
Your inner landscape has gifts to show you.
You have gifts to show You. 
Walk with me now and meet your true self. 
We will walk into the energy of you, into Light. 
© 2015-2018 Janis Underwood
---